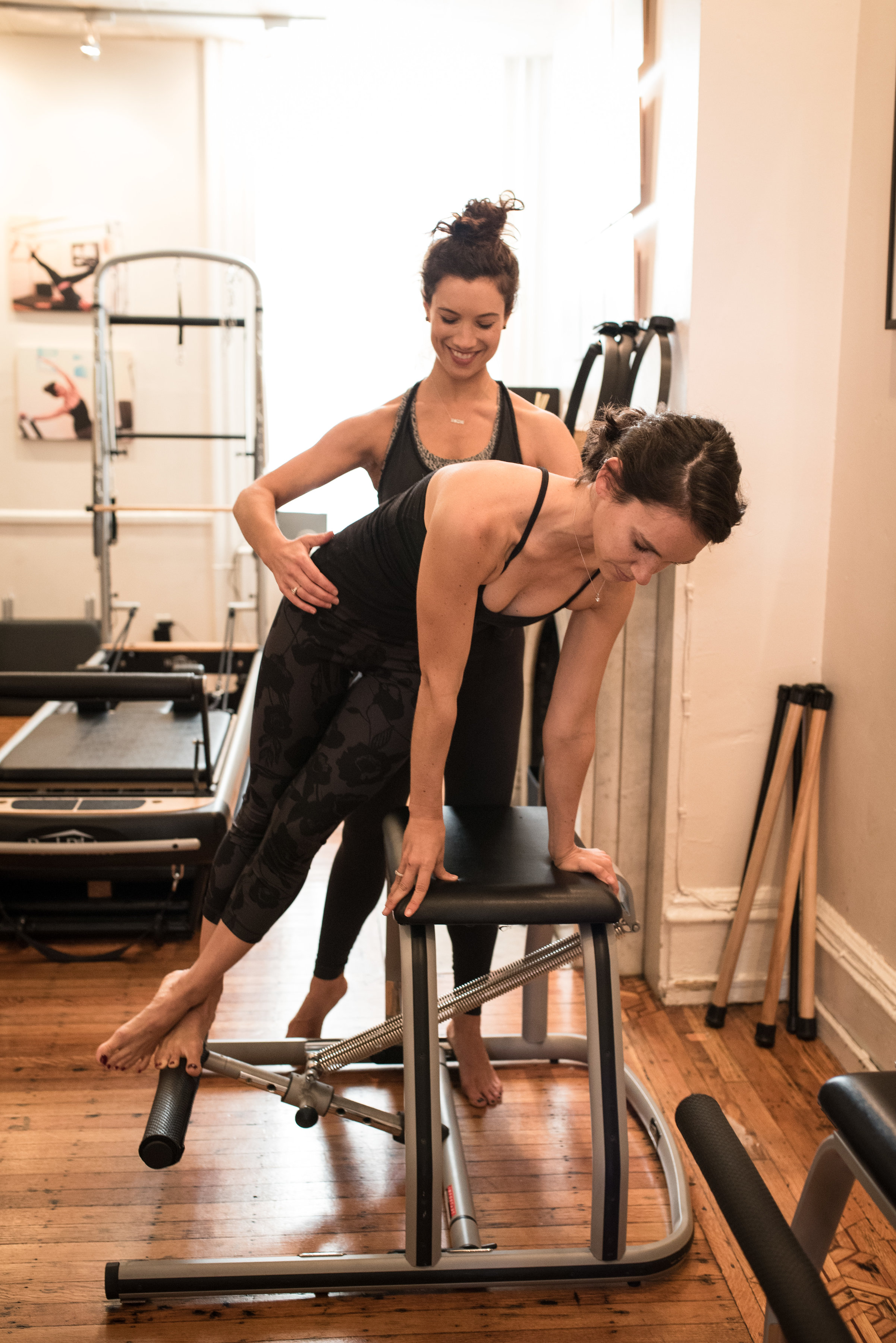 For length, strength, tone and rehabilitation. Improve your posture and athletic ability while relieving stress and gaining confidence. Your personal goals inform your Pilates instructor's customized creation of every lesson. Let our expert instructors plan a customized workout series according to your needs and the Pilates method. Utilize the Pilates reformer, cadillac, wunda chairs, ladder barrel, small props & Pilates mat.




Prenatal Fitness Sculpt:
Are you expecting a child? Thrive Pilates Health & Fitness offers several group Pre-natal Fitness Sculpt classes a week as well as private sessions in pre-natal yoga & pre-natal pilates to guide and strengthen your body for pregnancy, labor, baby & beyond.
Read about our extensive Pilates, Yoga & Fitness services for pregnant women here.



Semi-Private Pilates Classes:

Specialty Classes utilizing the Stick system! Sign up with your friends (or friends you've made at Thrive ) and receive the following savings:
You and 2 friends: $30/person
You and 3 friends: $25/person
Private
Group Classes:

A unique, fun and healthy way to bond with your friends or co-workers... Are you looking for an alternative to the traditional night out or team building exercise? Schedule a private group class for you and your select group at an affordable & competitive rate! We welcome business groups, athletic teams, bachelorette parties, wedding showers, birthday parties and more!